Are you considering some home renovations? If you are, you're in luck! There are a number of renovations that offer a good return on investment. In other words, you can expect to get your money back – and then some – once the work is completed. So, what are the best home renovations to increase the value of your property? Keep reading for our top seven picks!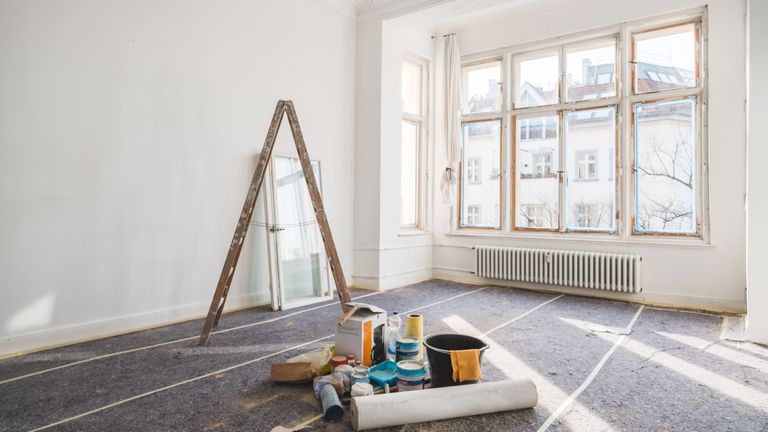 If you're looking to add value to your home, a kitchen renovation is always a good idea. After all, the kitchen is often referred to as the heart of the home. A well-designed and updated kitchen will not only make your home more enjoyable for you and your family but will also be appealing to potential buyers down the line.
Another great way to add value to your home is by renovating your bathrooms. Again, this is an area that potential buyers will pay close attention to. By updating your bathroom fixtures, tiling, and layout, you can give the space a fresh new look – and increase the value of your home in the process.
If you're looking to make a big impact on the value of your home, consider renovating your basement. A finished basement can add significant value to your property and is a great way to create extra living space. Plus, it's an investment that you can enjoy yourself – without having to move!
Another renovation that is sure to pay off is updating your home's windows. New windows can make a big difference in the look and feel of your home, as well as improve its energy efficiency. Not to mention, new windows will also help to keep your home cooler in the summer and warmer in the winter – saving you money on your energy bills year-round!
If you're looking for a renovation that is both cost-effective and sure to add value to your home, a new roof may be the way to go. A good roof will keep your home protected from the elements for years to come, making it a wise investment in the long run.
If you're looking for smaller renovations that can have a big impact, consider updating your home's flooring. New flooring can give your home a fresh, updated look – and it doesn't have to be expensive!
Finally, don't forget about landscaping when considering renovations. A well-manicured yard can add appeal to any property, making it a wise investment in the eyes of potential buyers. So, whether you're looking to do a full-scale renovation or just make a few small changes, these seven renovations are sure to pay for themselves!
Home renovations can be a great way to add value to your property – and in some cases, you can even recoup the cost of the renovation when it comes time to sell. If you're considering some renovations, make sure to check out our list of seven renovations that are guaranteed to pay for themselves! From kitchen and bathroom updates to new windows and landscaping, there's something for everyone on this list. So, what are you waiting for? Start renovating!